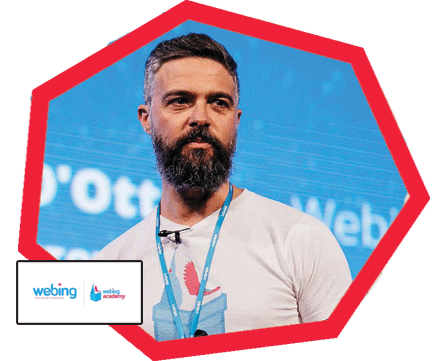 Andrea D'Ottavio /
Facebook ADS expert
Andrea is an experienced tech entrepreneur with over 20 years' experience in digital marketing.
He founded and currently runs Webing – the first ever 100% location-independent growth marketing agency. He created and managed over 700 interactive campaigns across Europe and the USA for brands like Ferrari, Alitalia, Discovery Channel, Hyundai, Meridiana, eBay, Euronics, Avis, Pepe Jeans London, Tommy Hilfiger, Clinique and many others.
He also is a contributing writer for the HuffPost US edition, the magazine "Millionaire" and a few blogs and often speaks at international conferences and panels around the world.