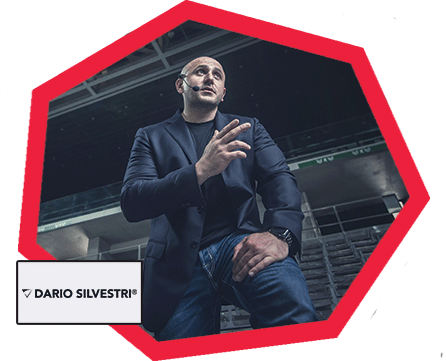 Dario Silvestri / Entrepreneur Performance Coach
Dario Silvestri is an entrepreneur and performance coach.He founded a group of prominent companies, developing important collaborations and building innovative models, which have allowed him to efficiently achieve results in continuous growth for 15 years.
Among his successful businesses, international academic education is distinguished. Dario shares and provides his own knowledge and the most effective tools to enable thousands to change their lives, helping them to achieve their own goalsHe works in the field of professional sports with elite players, dominant athletes, and entrepreneurs who daily support the development of performance and results.Dario Silvestri is the author of the book: The Power of Change (in Italian: Il Potere del Cambimento)
Prepare your Mind for Success (in Italian: Prepara la tua Mente per il Successo) A text that explains how to develop potential and achieve success one deserves.