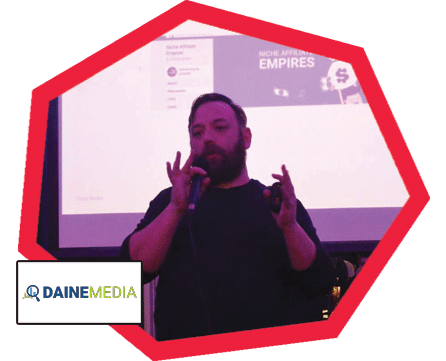 Gareth Daine / Affiliate Specialist Founder of Daine Media
I started out online as a web developer way back in 1996 and spent most of my career as a software engineer.
It wasn't until 2007 that I became involved with marketing. Since then, I've fallen in love with the industry and live and breathe all things marketing related, particularly sales and SEO.I currently run several successful Facebook groups, a very successful digital start up called Daine Media with clients all over the world, and I am in the process of building out a large network of quality affiliate sites.
I've been doing SEO and marketing for over 12 years now and I'm fairly well-known in the industry.
I run and attend several local marketing and SEO meet-ups, including the Authority Site Meet-up, as well as work with big brands in the space such as Brand24 and SEMrush.I've appeared on webinars for SEMrush with the likes of Ian Cleary, Andy Crestodina, and Aiden Carrol
I've also, fairly recently, hit the leaderboard in position number #1 as the top affiliate for well-known SEOs such as Robbie Richards and Nathan Gotch.