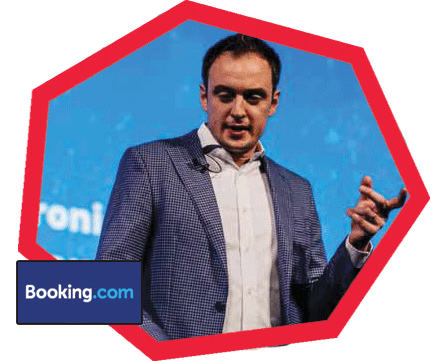 Leonardo Saroni /
Senior Product Owner di Booking.com
Leonardo Saroni is a well rounded digital marketer and entrepreneur since 2001. He started his career in affiliate marketing – learning about SEO and Paid advertising – and then extended his expertise adding conversion optimization and product development to his traffic acquisition background.
During the last 10 years he has been leading multiple digital marketing and product teams at Booking.com– with a focus on demand generation and conversion optimization. Among his contributions to the success of what is now the leading OTA and third biggest e-commerce worldwide, Leonardo is known for having started and led the global SEO team of Booking.com
He is also an investor and advisor for start-ups that need scaling and growth, as well as am international speaker at marketing conferences.