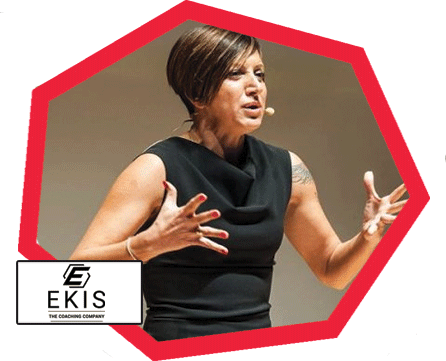 Roberta Liguori / Mental Coach
Roberta Liguori is a Trainer, a Mental Coach, a writer and a triathlete, and through mental training she helps people and companies to achieve excellent results.
She holds courses in Communication, Neuro Linguistic Programming, Personal Growth, Non-Verbal Communication and much more, all over Italy and abroad.
She is the mental coach of many professionals, sportsmen, parents, actors, entrepreneurs, artists.
And every day I help my "athletes" to give the best of them.
At the Marketing Business Summit she will bring her experience showing you an effective methodology to always get the best!